Made for Malamute Rescue at the 2008 National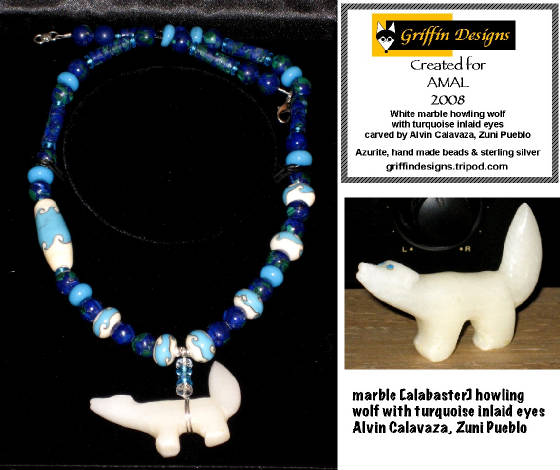 Shiba Bento!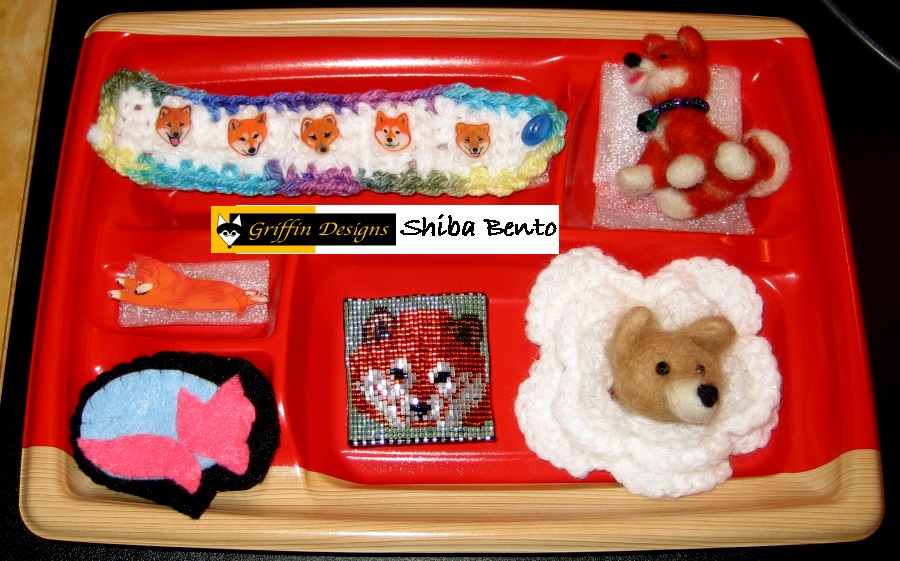 2D felt pins
Shiba flower pins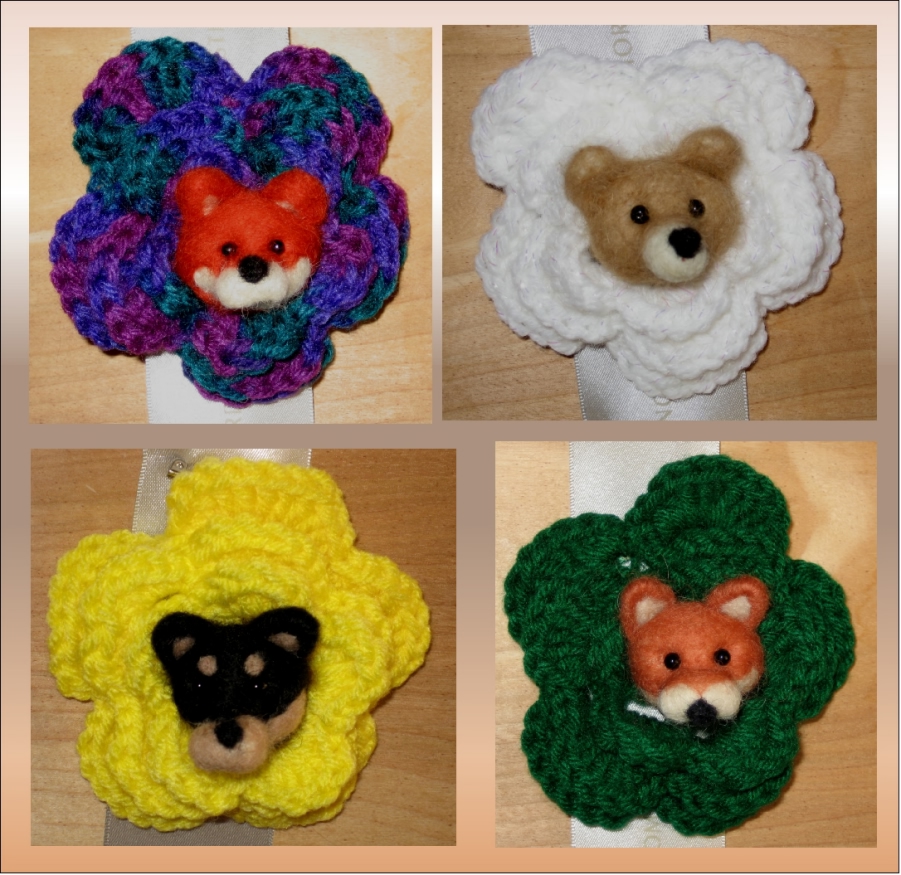 Fur donated to Rescue by the Shibas of Tanasea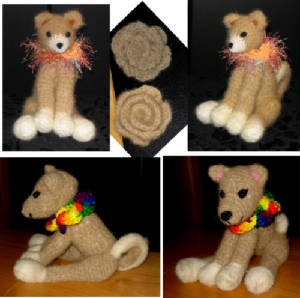 Fur was spun into yarn & crocheted.

Alaskan Malamute Pins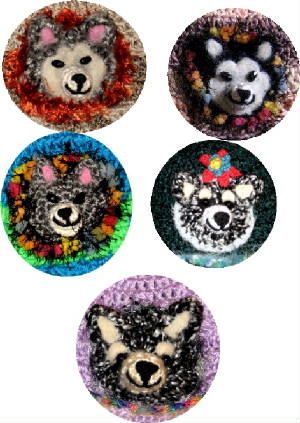 Made for Shiba Inu Rescue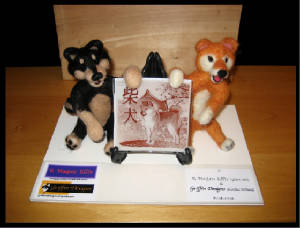 Glass plate by Megan Ellis, Needle felted Shibas by Griffin Designs
2D felt portraits
needle felted fox necklace
More goodies for Rescue!
Shiba Pins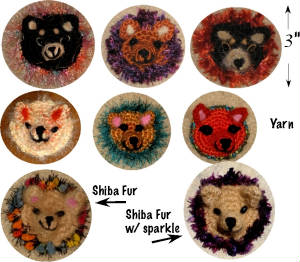 Griffin Designs and House of Bart have collaborated to make
Shiba and Malamute Tote bags for Rescue.